Cara Alvillar
There's a common notion that home is your sanctuary. It's the place where you rest and recharge. Where you find comfort and peace from the chaos of the outside world. That's a nice idea, but for many it's just not the case. For a LONG time, that was not at all how it was for us. For so many families today, "home" is an abstract concept. Home may be a shared residence with other family members. It might include roommates or friends. Your home may even be a temporary living arrangement ranging from a rented room in someone else's house, to a shelter or assistance program. For so many today, a "home" is something that is out of reach.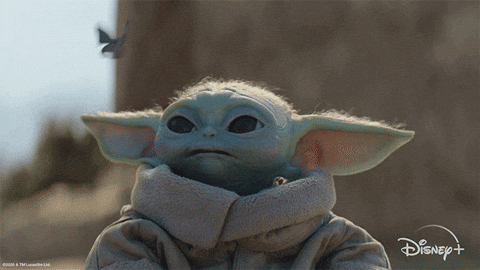 Regardless of what our "home" circumstance looks like, our homes have become infiltrated with chaos. News outlets and social media makes it really hard to allow our minds and bodies to rest from what is happening around us. With all of the events in the world today and all of the unrest, it seems unrealistic to find a haven for ourselves in this world, no matter our living circumstance. And that right there is the point. There will NEVER be a true safe haven for believers in this world, because this world is NOT our true "home."
"For our citizenship is in heaven, from which we also eagerly wait for the Savior, the Lord Jesus Christ, who will transform our lowly body that it may be conformed to His glorious body, according to the working by which He is able even to subdue all things to Himself." – Philippians 3:20-21
We will never find rest that FULLY refreshes our souls and strengthens us to face the day-to-day circumstances that are completely out of our control. In this world, we will not be able to create an environment that brings peace to our minds in the midst of the evil that is running rampant today – not long term anyway. There is one source of peace, one source of rest, and one source of refreshing that fulfills all of the needs we have, and that is the Word of God.
"The law of the LORD [is] perfect, converting the soul; the testimony of the LORD [is] sure, making wise the simple; the statutes of the LORD [are] right, rejoicing the heart; the commandment of the LORD [is] pure, enlightening the eyes; the fear of the LORD [is] clean, enduring forever; the judgments of the LORD [are] true [and] righteous altogether. More to be desired [are they] than gold, yea, than much fine gold; sweeter also than honey and the honeycomb." – Psalm 19:7-10
No matter what is happening in our lives, good or bad, we all have times that we need a little "something more," whatever that means. Maybe it's the energy to get through our work day, or the hope that circumstances will improve. Maybe financial strains or family struggles are keeping us from physically resting.
The trials and difficulties of our lives are never bigger than God's ability to deal with them. The results may not always be what we would prefer, and the timing is probably not within the limits we hope for, but the end result is always the same. No matter what we need for our spiritual health, we will ALWAYS find it in the Word of God. If we're not in the Word, we're likely struggling more than we need to. Keep this in mind though:
Seeking the LORD's hope, strength, and encouragement doesn't make problems go away; the Word provides ability and endurance to fulfill our purpose in the struggle, to glorify the LORD by what we learn about Him in that process.
I know how difficult it can be when we are in the thick of a trial; when you're mentally or physically exhausted by the things that you're dealing with; or you just need a distraction for a little while to get your mind off of stuff. I think the biggest struggle today is that, we have way too many distractions readily available to us, but most of them aren't going to produce the results we're looking for. Social media leaves us feeling empty and inadequate, with our eyes burning from constant scrolling. Television and movies may be nice for a time, but when the program ends, we're right back where we started without any solution, and maybe even a false sense of inspiration or motivation. Vacation? You come back to debt and things that went undone while you were gone. These distractions don't bring fulfillment, rest, resolution, or refreshing to our souls. That's why the cycle continues endlessly, and we keep running on the hamster wheel, day after day. The "distraction" we should be turning to, is the Word of God. That's where "home" is for us, right now…
We need to crack open our Bibles and dig into scripture, not to find "the fix" for our problems, but to be reminded of who God is. To be reminded of His righteousness, His faithfulness, His almighty power and control over all things. To remember His ultimate eternal and spiritual purposes, getting our minds in line with His focus. Scripture brings our minds and our hearts to a place where we can take comfort in knowing that God has not forgotten about us. That the peace we are seeking is not found in a place, but it's found in Jesus the Christ.
"For as the sufferings of Christ abound in us, so our consolation also abounds through Christ." – 2 Corinthians 1:5
We don't have to possess a place that we have deemed our sanctuary, because God is our refuge and our strength. He should be our sanctuary. When hard times come, He is in the place we should be running to; not a house or an entertainment outlet. When we are struggling to make tough decisions, Jesus is the only source of wisdom that will actually help us, and lead us in the right direction. Even in circumstances that we think are "prosperous" or "good times," God is the One that should be praised for that; and we should recognize that it's His mercy and His grace that allows us these things. He is everywhere, all at once, as the cause of all things. We need to remember that.
As believers our efforts should be focused on knowing these truths about God. Who He is, His character and the patterns of His work. We should have a mindset that, when trouble hits, God is the first place that we turn to, not distractions from the world. If people around us are struggling or looking to us for advice, God's Word should be the source we pull from, not self-help programs or self-empowerment mantras we find on our phones. We can't manifest better circumstances through our thoughts or affirmations. Deep down we know that's true. God determines the course our lives and He is in control.
Being in the Word on a daily (or even hourly basis if needed), is what will strengthen us and empower us to face the hardships of life and come out the other side victorious. Why? Because the Word says He will. That's what the LORD said. Do you trust Him to be faithful?
Our lives will never be filled with perfect days. Even being a Christian doesn't make trouble disappear. In fact, it usually does quite the opposite. But our lives should be filled with the Holy Spirit so that when those dark-cloud-days come, we can navigate them with the certainty that better days are ahead. Even if we don't have a smile on our faces, or a cheerful attitude when we're hurting, our hearts can be full of the LORD's assurances that His promises are true and His Spirit is living inside of us. Even if those dark days last all the way until the day we die, what is waiting on the other side is nothing but joy, peace, and the presence of God Himself. God's proof is the incarnation, life, death, resurrection, and ascension of Jesus Christ, with the promise of His coming-return. Do you believe this?
That is the promise that should bring refreshment to our souls, calming peace to our minds, and joy to our hearts. That's the attitude of praise, and that's what really pleases the LORD. Make the most of your situation with this attitude, remembering that the LORD is ever-present, giving us wisdom from above; to show us His holiness as our perspective shifts from the things of this world, to the joy of our heavenly home.
So, the truth of it is, a home could be our sanctuary and it does bring some peace, refreshment and joy. Still, we should recognize that heaven is our TRUE home. Where we live in this life is just a temporary dwelling place while we're waiting to get back home to Jesus, in His heavenly kingdom!
I'll leave you with this, if you're wondering how the concept of God, Jesus, the Holy Spirit, and the Bible connect, you don't have to be confused. We want to help. It's one thing to go to the Bible for comfort. It's another thing to get that comfort by understanding what the Bible says and means. We're here to help you understand, so if you have any questions, let us know in the comments.
#ministrylife #christianblog #christianblogger #pastorswife #homesweethome #fillingthevoid #peaceofmind #mentalhealth #spiritualgrowth #homelife